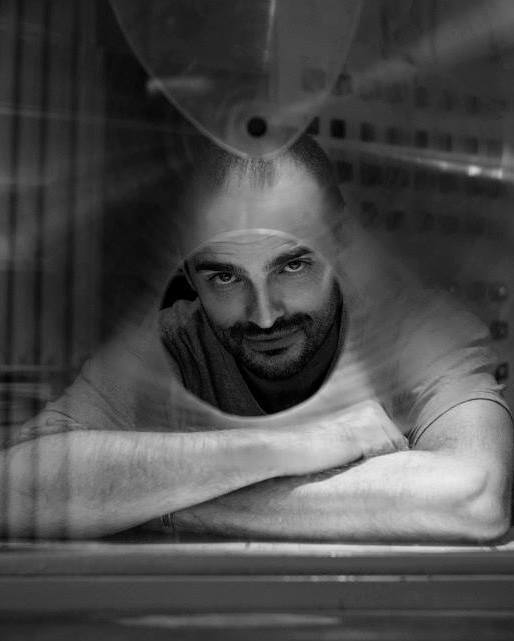 Pascal Tessaud was born and grew up in the suburb of Paris. Coming from a working class family, he obtained a Baccalaureate specialized in fine arts before completing a master degree in Cinema at Nanterre-Paris X University. He studied Italian cinema at the Universtà Ca'Foscari Di Venezia and then specialized in documentary cinema at the IECA of Nancy.
He directed four short-movies: Night birds with Hiam Abbas, Noura's summer, Faciès, City of light which won the Grand Prize in New York, Warsaw, Mexico, Toronto, and the Audience Award at COLCOA film festival in Los Angeles. He directed the following musical documentaries: Slam, words are burning us in 2007 with Grand Corps Malade (52') for the channel France 5, Mantes la Jolie on the mic' (44') with Charles Aznavour in 2009, Saint-Denis (52'), in 2010, Marseille (52') with Akhenaton in 2011, Beatbox, Boom Bap around the world (55') in 2015, distributed by ARTE and selected in over thirty festivals.
In 2014, he directed and produced his first long feature, Brooklyn, a fiction selected at the Cannes Festival (ACID section). The movie obtained the Grand Prize of the Best Musical Creation at Aubagne Festival and the Best Foreign Film award at the New York Hip Hop Festival, the Interpretation Award in Milan and New York, Best Feature Film in Miami and Hambourg. It was also selected in more than eighty festivals around the world (Rio de Janeiro, Havana, Tallinn, Gothenburg, Mill Valley, Athens, London, Amsterdam, Lisbon, Montreal, Toronto Black Film Festival, Miami…).
In 2019, Pascal Tessaud produced and directed the documentary series Paris, la fax Hip Hop (10×8') for ARTE, which was selected at the FAME Festival in Paris, the New York Hip Hop Festival, Urban Film Festival of Paris…
Rhapsody was first conceived in the Mediterranean Film Institute of Greece with the consultant Christina Lazaridi.
Filmography
Features:
In development: Rhapsody
2014: Brooklyn selected at Cannes Festival (Acid section)
Shorts:
2003: Night birds
2005: Noura's summer
2008: Faciès
2012: City of light
Documentaries:
2007: Slam, words are burning us with Grand Corps Malade
2009: Mantes la Jolie on the mic' with Charles Aznavour
2010: Saint-Denis
2011: Marseille with Akhenaton
2015: Beatbox, Boom Bap around the world
2019: Paris 8, La Fac Hip Hop (10×8′) for ARTE
Clips:
2017: Une Bise et la Paix by Blade MC
2016: Amazone by Huxlay
2016: Gamberge by Kt Gorique
2012: Chants, sueur et Larmes by Nëggus et Kungobram
2010: Alien by Gaël Faye (Milk Coffee and Sugar)