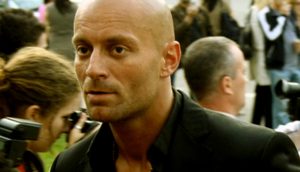 Omar Shargawi is a self-taught director and independent photographer. He was born in Copenhagen from a Danish mother and a Palestinian father.
His first feature film, GO WITH PEACE JAMIL (2008), was rewarded by many international festivals. It received the VPRO Tiger Award at Rotterdam, the Church Award, the FIPRESCI prize at Göteborg, and the best director prize in Transylvania.
MY FATHER FROM HAIFA (2009) is a documentary that narrates his father's eventful life, who was forced to leave Palestine with his family in his childhood. The film received two prizes at the Dubai International Film Festival.
His documentary "1/2 REVOLUTION", which was shot in Cairo during the Arab Spring, was selected to participate in Sundance's World Documentary section. It won the Golden Award at the Al Jazeera Documentary Film Festival, as well as a Special Mention at the Copenhagen Pix Festival and a nomination for a Danish Oscar.
Omar's second feature film, AL MEDINA, was released in Denmark in May 2016 after being warmly received by the critics.
Filmography :
2018: Western Arabs
2015 : Al Medina
2012 : 1/2 Revolution
2009: My Father From Haifa
2008: Go With Peace Jamil